To listen to this podcast episode, click on the Play button in the bar at the bottom of the screen. To listen while browsing, click on the Expand button at the bottom right to launch the player in a new browser tab/window.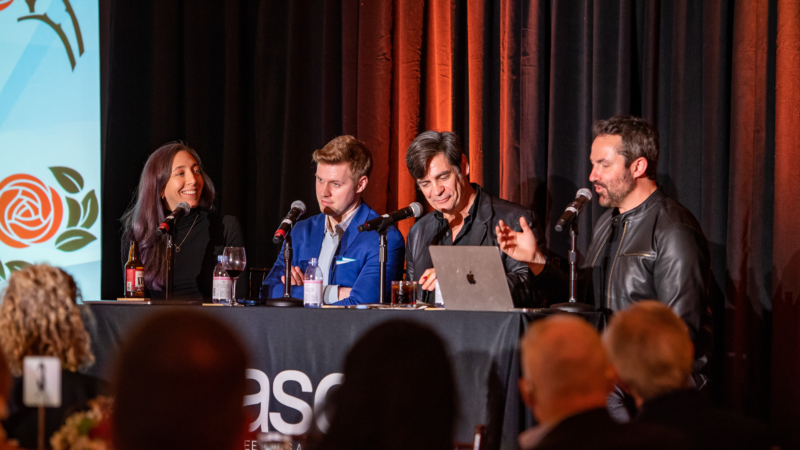 It's a surprise bonus Thursday episode of The Reason Roundtable! Peter Suderman is in the driver's seat this time, alongside editors Katherine Mangu-Ward, Nick Gillespie, and special guest Robby Soave, who taped this episode live during the recent Reason Weekend in Pasadena, California. Enjoy!
1:13—President Joe Biden and persistent inflation
14:20—The CHIPS Act, and never-ending government subsidies
27:08—Irrational re-editing of children's literature
38:48—Cultural recommendations
Mentioned in this podcast:
"Biden's 'Economic Plan' Is Industrial Policy That Will Be Terrible for Workers and Consumers" by Peter Suderman
"Inflation Isn't Going Away" by Eric Boehm
"Is Inflation Sneakily Starting To Rise Again?" by Eric Boehm
"America Needs a Better Kind of Capitalism" by Veronique De Rugy
"Politicians Use Subsidies To Squeeze Semiconductor Manufacturers" by J.D. Tucille
"Now the CHIPS Act Is Going To Subsidize Child Care Too" by Eric Boehm
"Kat Rosenfield: Why It's Important for Novelists To Speak Freely" by Nick Gillespie
"Save Roald Dahl Books From the Dreaded Sensitivity Readers" by Robby Soave
Send your questions to [email protected]. Be sure to include your social media handle and the correct pronunciation of your name.
Audio production by Ian Keyser
Assistant production by Hunt Beaty
Video edit by Adam Czarnecki
Music: "Angeline," by The Brothers Steve
The post A Thursday Bonus Reason Roundtable! Live From Reason Weekend in California appeared first on Reason.com.