To listen to this podcast episode, click on the Play button in the bar at the bottom of the screen. To listen while browsing, click on the Expand button at the bottom right to launch the player in a new browser tab/window.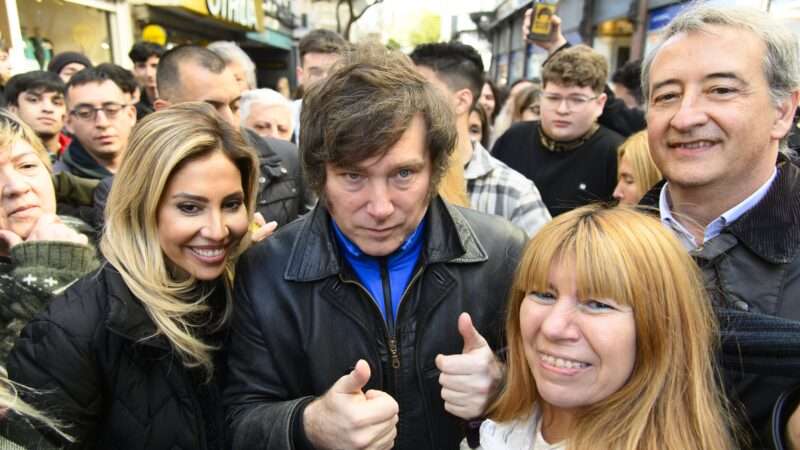 In this week's The Reason Roundtable, editors Matt Welch, Katherine Mangu-Ward, Nick Gillespie, and Peter Suderman consider libertarian responses to natural disasters in the wake of the recent wildfires in Hawaii and examine the outsider candidacy of Javier Milei, a self-described anarcho-capitalist, in his bid for the Argentinian presidency.
0:26: Maui wildfires
23:13: Javier Milei wins Argentina's presidential primary
37:03: Weekly Listener Question
50:34: This week's cultural recommendations
Mentioned in this podcast:
"California Regulations Prevent Insurers From Accurately Pricing Wildfire Risk, so Now They're Fleeing the State," by Ronald Bailey
"When the Government Makes Wildfires Worse," by Tate Watkins
"Dozens Died in California Wildfires. Why Is the State Forcing Insurance Companies To Ignore Risks?" by Scott Shackford
"Can Fire Insurance Manage Wildfire Risks in California?" by Ronald Bailey
"Why Are People 'Outraged' That Private Firefighters Saved Kim and Kanye's Home?" by Joe Setyon
"Rant: Burn the Rich," by Matt Welch
"UnFAIR," by Matt Welch
Annual number of deaths from disasters, 1900-2020, by Our World in Data
"HECO Kept The Power Flowing In Lahaina Even As Poles Toppled," by Marcel Honore
"Confessions of a Welfare Queen," by John Stossel
"Eric Boehm: How Protectionist Trade Policies Screw Us All," a Q&A by Nick Gillespie
"The Jones Act Is Driving Up Prices and Making Crises Worse," by John Stossel
"A Self-Described Anarcho-Capitalist Won a Plurality in Argentina's Presidential Primary," by Marcos Falcone
"Don't Confuse Javier Milei With Jair Bolsonaro," by Daniel Raisbeck
"This Politician Just Won Argentina's Primary. His Hair Is Baffling the World," by Jacob Gallagher
"'Private Tyranny' Is Less Private Than You Think," by Stephanie Slade
"Domination Fantasies," by Ben Compaine
"Mergers and Disquisitions," by Nick Gillespie
Send your questions to [email protected]. Be sure to include your social media handle and the correct pronunciation of your name.
Today's sponsor:
Sometimes we're faced with a crossroads in life, and we don't know which path to take. Maybe you're thinking about a career change or feeling like your relationship needs some TLC. Whatever it is, therapy can help you map out your future, and trust yourself to find the way forward. If you're thinking of starting therapy, give BetterHelp a try. It's entirely online and designed to be convenient, flexible, and suited to your schedule. Just fill out a brief questionnaire to get matched with a licensed therapist, and switch therapists any time for no additional charge. Let therapy be your map, with BetterHelp. Visit BetterHelp.com/roundtable today to get 10 percent off your first month.
Audio production by Ian Keyser; assistant production by Hunt Beaty.
Music: "Angeline," by The Brothers Steve
The post The Argentine Libertarian Dog-Friendly Darling? appeared first on Reason.com.