To listen to this podcast episode, click on the Play button in the bar at the bottom of the screen. To listen while browsing, click on the Expand button at the bottom right to launch the player in a new browser tab/window.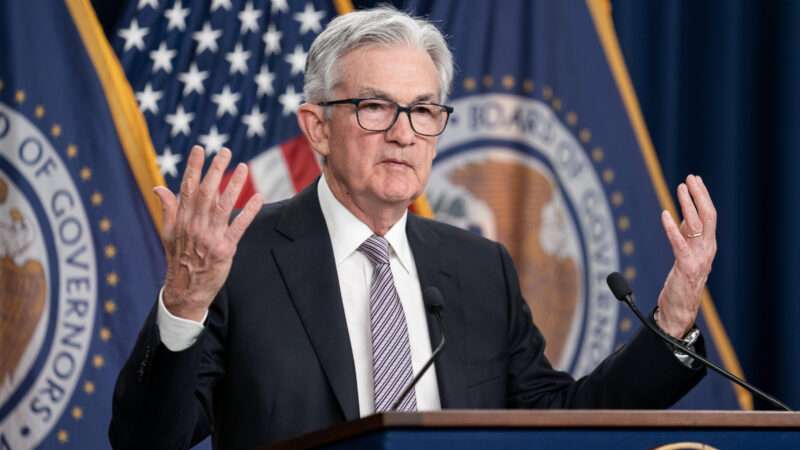 In this week's The Reason Roundtable, editors Peter Suderman, Katherine Mangu-Ward, Nick Gillespie, and special guest Eric Boehm consider the persistent inflation problem alongside government spending and the effect of indicting former President Donald Trump on the GOP election race.
0:33: Persistent inflation and perpetual spending
30:39: Trump's indictment and its effect on the GOP race
40:12: Weekly Listener Question
43:56: Joe Biden and the war on ticket "junk fees"
46:17: This week's cultural recommendations
Mentioned in this podcast:
"Trump's New York Indictment Was Just the Beginning of His Legal Woes," by Eric Boehm
"Inflation Ticks Higher in April as Rents Keep Rising," by Eric Boehm
"The Debt Ceiling Deal Does Not Go Nearly Far Enough," by Veronique de Rugy
"Amid Inflation Relief, Rental Prices Continue Soaring," by Eric Boehm
"Should Trump Go to Prison?" by Zach Weissmueller and Nick Gillespie
"What 'Freedom' Means to Ron DeSantis," by Eric Boehm
"Ticketmaster's Taylor Swift Glitch Doesn't Require a Congressional Hearing," by Liz Wolfe
"The Flash Makes the Case Against the Multiverse," by Peter Suderman
Send your questions to [email protected]. Be sure to include your social media handle and the correct pronunciation of your name.
Today's sponsor:
It's so easy to get caught up in what everyone else needs from you and never take a moment to think about what you need from yourself. But when we spend all of our time giving, it can leave us feeling stretched thin and burned out. Therapy can give you the tools to find more balance in your life, so you can keep supporting others, without leaving yourself behind. If you're thinking of starting therapy, give BetterHelp a try. It's entirely online, designed to be convenient, flexible, and suited to your schedule. Just fill out a brief questionnaire to get matched with a licensed therapist, and switch therapists any time for no additional charge. Find more balance, with BetterHelp. Visit BetterHelp.com/roundtable today to get 10 percent off your first month.
The Reason Speakeasy. The Reason Speakeasy is a monthly, unscripted conversation in New York City with outspoken defenders of free thinking and heterodoxy. It doubles as a live taping of The Reason Interview podcast and always provides a great evening of camaraderie and conversation about cutting-edge topics and ideas. On June 26, Nick Gillespie talks with Tara Isabella Burton, author of the phenomenal new book Self-Made: Creating Our Identities From Da Vinci to the Kardashians. As in her previous Strange Rites: New Religions for a Godless World, Burton zeroes in on the amazing freedom we have to define our reality and all the complications, problems, and possibilities that come along with such freedom. They'll talk about her findings in Self-Made, whether Kim or Kris is the ultimate Kardashian, the insights she picked up while getting a Ph.D. in theology from Oxford, and how traditional and modern cultures mix uneasily. Tickets are $10 and include beer, wine, soda, food, and plenty of time to talk about politics, culture, and ideas in one of the coolest settings in midtown Manhattan. For details, go here.
Audio production by Ian Keyser; assistant production by Hunt Beaty.
Music: "Angeline," by The Brothers Steve
The post The Fed Won't Save Us From the Inflation Iceberg appeared first on Reason.com.