To listen to this podcast episode, click on the Play button in the bar at the bottom of the screen. To listen while browsing, click on the Expand button at the bottom right to launch the player in a new browser tab/window.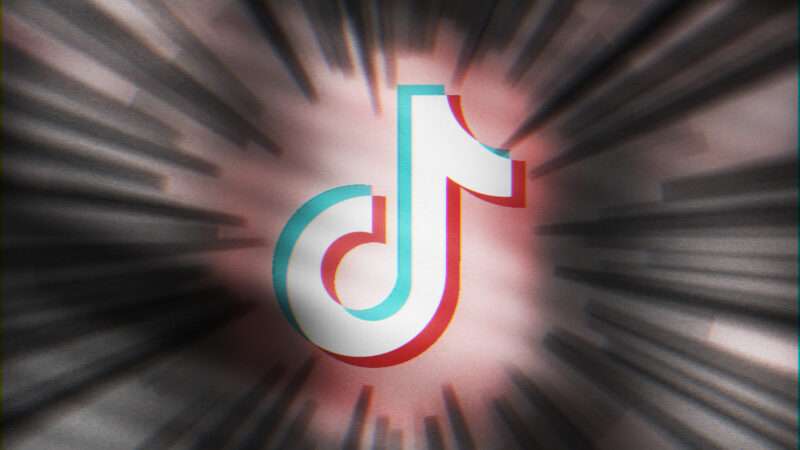 In this week's The Reason Roundtable, editors Matt Welch, Katherine Mangu-Ward, Nick Gillespie, and Peter Suderman scrutinize recurrent attacks on the social media app TikTok from the federal government and reiterate the delusional nature of government subsidies on goods and services across the economy.
0:56: TikTok under attack
21:55: Government subsidies don't create affordability.
33:09: Weekly Listener Question
47:46: Former President and presidential candidate Donald Trump lists his vision for America
52:07: This week's cultural recommendations
Mentioned in this podcast:
"TikTok Is Not a National Security Threat," by Milton Mueller and Karim Farhat
"TikTok Admits It's as Clueless on Teens as the Rest of Us," by Bonnie Kristian
"Indiana Lawsuit Accuses TikTok of Fraud, Calls the App a 'Chinese Trojan Horse'," by Joe Lancaster
"Decades of Subsidies Have Made the Essentials of Middle-Class Life Increasingly Difficult To Afford," by Peter Suderman
"Don't Cancel Student Debt," by Emma Camp and Danielle Thompson
"Marc Andreessen: What the World Needs Most Is More Elon Musks," by Katherine Mangu-Ward and Nick Gillespie
"View Masters," by Nick Gillespie
The Political Orphanage podcast
Send your questions to [email protected]. Be sure to include your social media handle and the correct pronunciation of your name.
Today's sponsor:
Self-reliance…planning ahead…using our heads. These are just a few of the things we believe in here at Reason Roundtable. That's why we'd like to tell you about AirMedCare Network membership and how it can take a financial worry off your plate. AirMedCare Network is America's largest emergency air ambulance membership network. AirMedCare Network providers operate state-of-the-art helicopters. And their specially-trained medical personnel provide the highest level of pre-hospital medical care in emergency situations. Even with insurance, these flights can be VERY expensive. But when you're an AirMedCare Network member, you won't see a bill for your flight only when flown by one of their providers. This is a financial safety net you should have. Membership is amazingly affordable: only $99 per year and just $79 for seniors. And your entire household is covered. Right now, our listeners get up to an $80 Mastercard or Amazon e-gift card when they join AMCN and use offer code: REASON. Simply visit AirMedCareNetwork.com/reason today.
Audio production by Ian Keyser
Assistant production by Hunt Beaty
Music: "Angeline," by The Brothers Steve
The post TikTok and How Congress Treats Americans Like 'Unruly Children' appeared first on Reason.com.